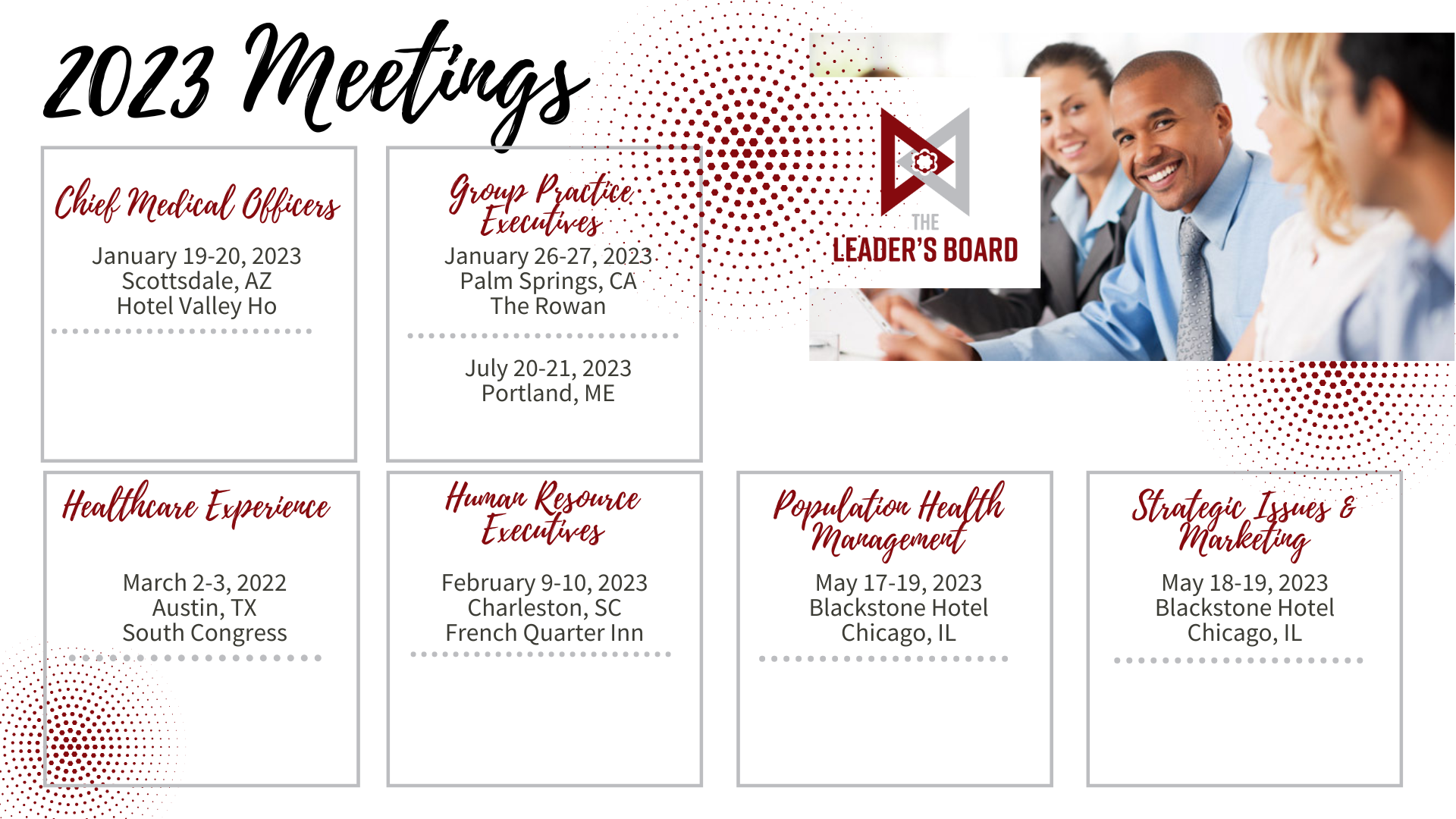 Each Leader's Board group meets throughout the year for in-depth education, sharing and discussion sessions.
We blend high level presentations with cross-table learning and confidential sharing to maximize the value of our member's educational time. Members identify and select agenda items of greatest interest to them to assure relevant and timely topics.
The Leader's Board team is developing the best possible experience, agendas, speakers, and dates for upcoming sessions in 2022. We will continue to monitor local COVID levels and adjust as needed.
Event Dates, Location & Hotel Links